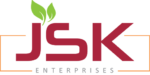 JSK Enterprises, established in the year 2017. We are Distributors for Bakery Industry, Ice Cream Industry, Hotel Industry Raw materials. We supply Industry Raw Materials for Beverages, Fruit & Vegetables, Hospitality & Modern Trade. The solid product range is sourced from the reputed vendors for unmatched features such as chemical free, good in taste, purity and rich smell. We take bulk orders of these products due to our spacious warehousing unit. Our warehouse is divided into various segments for systematically store our products. Our offered products are available at an affordable price range. Our company ensures that these products are timely delivered to our clients.
We are team of young technocrats who not only help industries by supplying ingredients but also come up with industrial solution based on ingredients and recipe.
All the products are providing as per the guidelines of industry standards and are safely packed as per the client's specifications. These products are available at competitive prices. Our team member's professional approach and dedication enable us to perform our business operations smoothly.
Some of the factors that provide us with a competitive advantage over other market players.